Zorb 4th Generation
Ingenious Innovation
All-in-one super-absorbent and leakproof
Zorb 4D fabric is a dual-faced, multidimensional, five layer fabric with a soft ultra-absorbent face and leakproof protection on the reverse. The soft super-absorbent face is made from 3D Zorb® fibers in a pattern that facilitates rapid absorption and is backed with a breathable waterproof layer protected by an anti-skid fabric for a non-skid surface.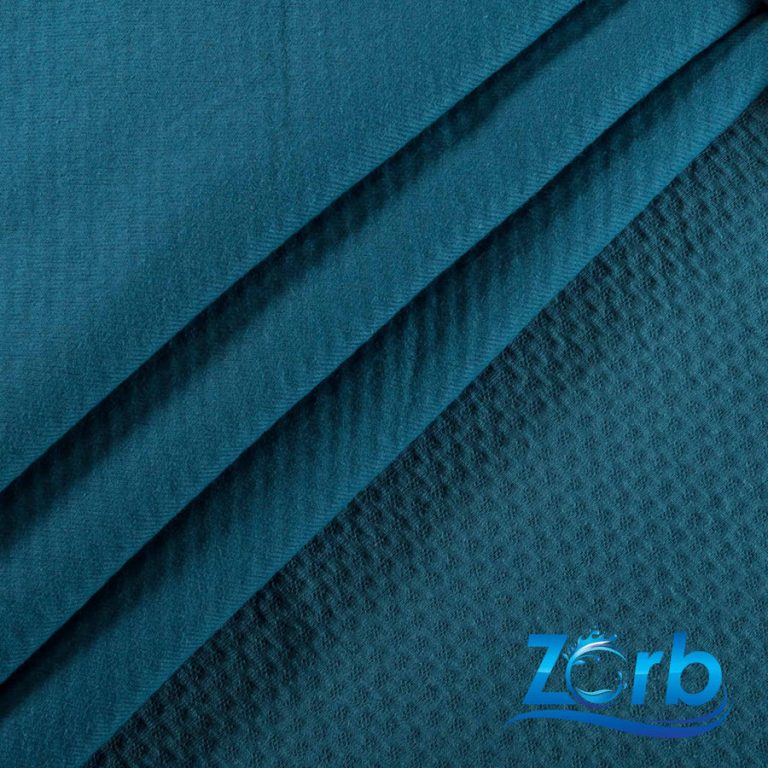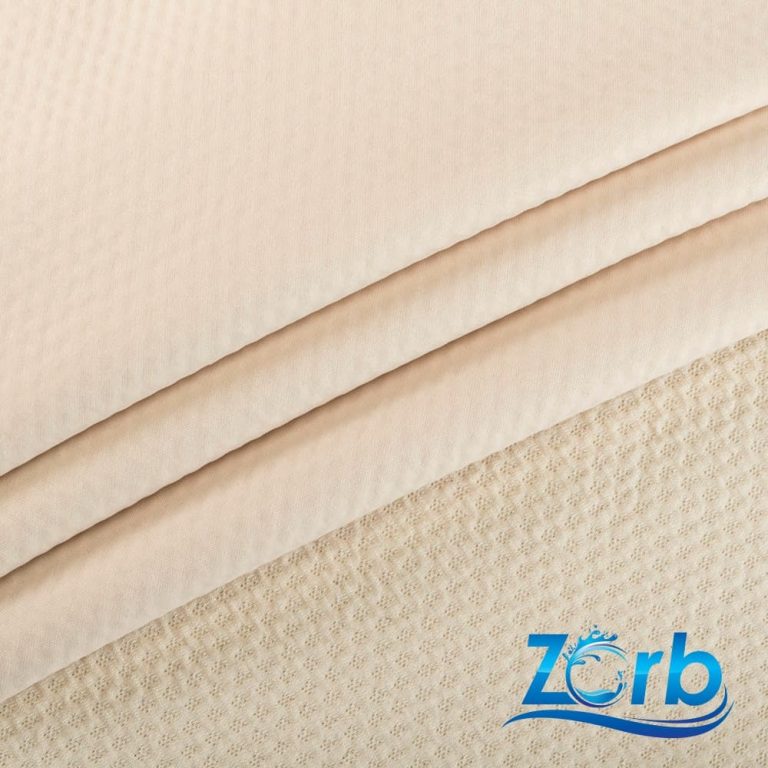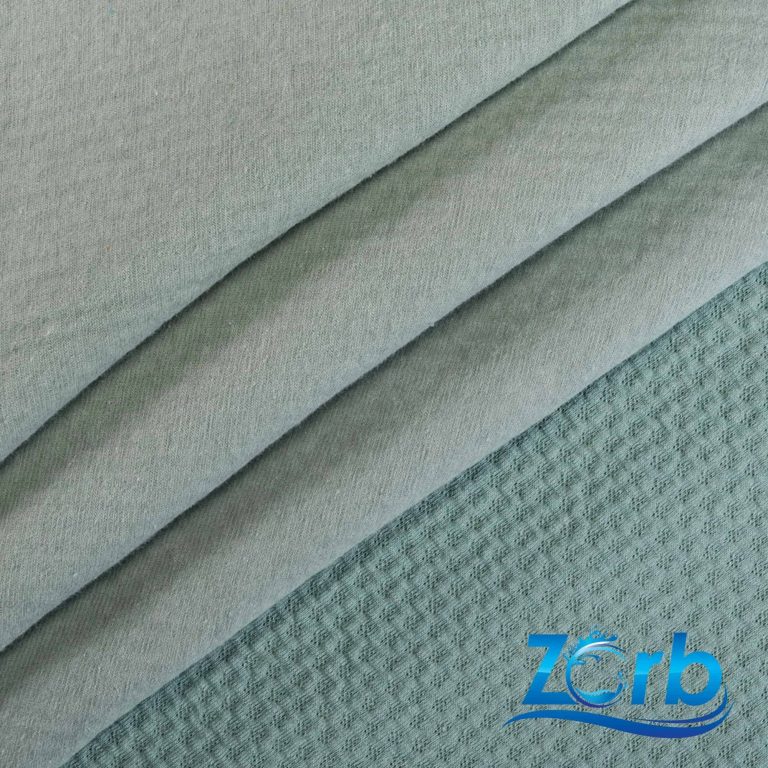 Waterproof & leakproof protection
Soft, durable, & unparalleled protection
Zorb® 4D offers multiple advantages in any application that requires absorbency with protective waterproofing and helps you conquer leaks, spills, and accidents. There are 3 distinct styles available: Organic Cotton Dimple, Stay Dry Dimple & Bonded Soaker.
Zorb® 4D Stay Dry Dimple CORE PUL: With both faces made of super wicking hydrophobic polyester with a hidden waterproof core layer, it provides a comfortable dry feel on the surface as its 3D Zorb fibers rapidly capture and transfer moisture away from the surface.
Zorb® 4D Organic Cotton Dimple CORE PUL: Made with a 100% organic cotton face and back with a hidden waterproof core layer, this fabric is extremely quick to absorb & has a superior capacity to hold moisture.
Zorb® 4D Bonded Soaker CORE PUL: Designed with an anti-skid backing fabric to protect the hidden waterproof core layer, the soft white face is bonded to a super-absorbent Zorb layer for absorbency & leakproof protection.
Zorb 4th Generation can be used for:
V1 Zorb 4D Stay Dry Dimples CORE PUL
Fast Drying
V2 Zorb 4D Stay Dry Dimples CORE PUL
Super Thin & Trim
Zorb 4D Bonded CORE PUL
Sonic Bonded
V1 Zorb 4D Organic Cotton Dimples CORE PUL
Best Absorbency
V2 Zorb 4D Organic Cotton Dimples CORE PUL
100% Organic
Zorb 4D Printed Dimples CORE PUL
Designer Prints
Which Zorb 4D fabric is right for you?
| | 4D Cotton | 4D Stay Dry | 4D Bonded | 4D Stitched |
| --- | --- | --- | --- | --- |
| | | | | |
| | | | | |
| | | | | |
| | | | | |
| | | | | |
| | | | | |
| | | | | |
| | | | | |
| | | | | |
| | | | | |
A fabric that's consistently #1
Breathable, flexible, durable
faster than other materials
Why
Ecopreneurs
Small Businesses
Corporations
Moms & Dads
Babies
Entrepreneurs
Everyone
Love Zorb 4th Generation
"The Zorb material was so easy to work with. Our church ladies used it to line re-usable sanitary pads that we were making as a missions project. They will go in Operation Christmas Child shoeboxes for older girls in third world countries."
"I'm so pleased with this fabric! It is perfect for making bedwetting pads. Exactly what I was looking for. It arrived promptly and well packaged."
"4D Zorb is most definitely worth every penny. I use it in my guinea pig house. I don't think it could be any easier to use. 4D Zorb performs just like the description and specifications state."
Proudly made & manufactured in the USA
Dedicated to unmatched quality
Leading brand for sustainable, super-absorbent fabrics
Safe for You,
Safe for the Planet